by Jaime on Jan.04, 2009, under General
I am finally getting all of my pictures organized. I am using my new MacBook as my photo storage and editing device, and now that I have everything moved over and Lightroom installed, I have spent the last few weeks getting all 26g of my photos dated and sorted.
I always hated taking pictures, but now, going back and looking through some of the pictures I have taken in the last decade, it makes me wish I had started sooner. Sure I am currently entertaining fantasies of being an amateur photographer, but beyond that, just having a record of some of the parties and fencing tournaments I have gone to over the years is priceless. I have enjoyed going through and finding hidden pictures tucked away into various subfolders labeled "New Folder" that I had totally forgotten about. It has been like finding hidden treasure.

I feel like the biggest part of the job is now over, though I do want to import them all into Lightroom and get some basic tagging put in, so that I can do some searching to quickly find photos if I want. That might be a pipe dream, but that is where I want to go next.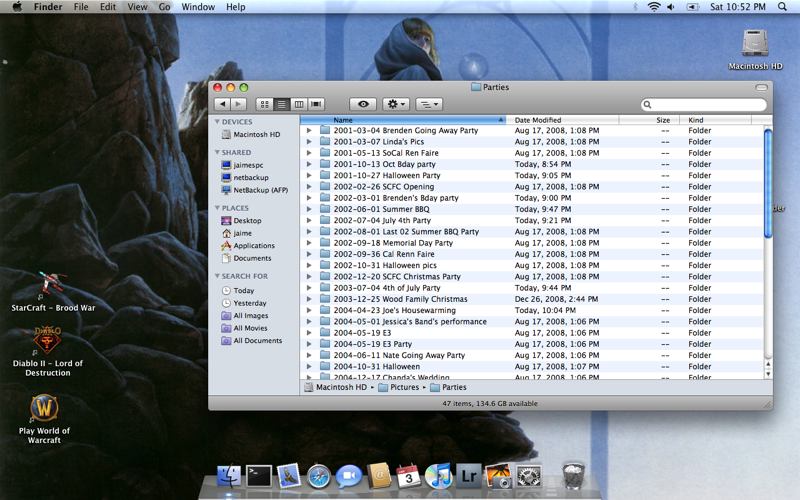 1 comment for this entry: